Terms of use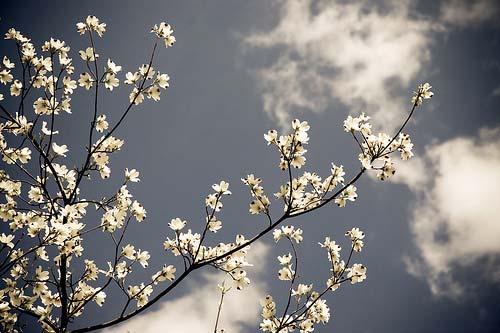 The services that Healthrine provides to User is subjected to the following Terms of use(TOU).
Healthrine reserves the right to update the TOU at any time without notice to User. The most current version of the TOU can be reviewed by clicking on the "Terms of Use" hypertext link located at the bottom of our Web pages.
User shall use our website for lawful purposes only. User shall not post or transmit through Healthrine. Any material which violates or infringes in any way upon the rights of others, which is unlawful, threatening, abusive, defamatory, invasive of privacy or publicity rights, vulgar, obscene, profane or otherwise objectionable, which encourages conduct that would constitute a criminal offense, give rise to civil liability or otherwise violate any law, or which, without Our express prior approval, contains advertising or any solicitation with respect to products or services.
Any conduct by a User that in Healthrine's discretion restricts or inhibits any other User from using or enjoying healthrine will not be permitted. User shall not use our website to advertise or perform any commercial solicitation, including, but not limited to, the solicitation of users to become subscribers
of other online information services competitive with Healthrine
Healthrine contains copyrighted material, trademarks and other proprietary information,including, but not limited to, text, software, video, graphics, music, and sound, andthe entire contents of Healthrine is copyrighted as a collective work under the copyright laws.
Healthrine may use images which are under cc0 License, which means, the images which are free to use commercially without any requirement of attribution.
Healthrine owns a copyright in the selection, coordination, arrangement and enhancement of such content, as well as in the content original to it. User may not modify, publish, transmit, participate in the transfer or sale, create derivative works, or in any way exploit, any of the content, in whole or in part. User may download copyrighted material for User's personal use only.Except as otherwiseexpressly permitted under copyright law, no copying, redistribution, re-transmission,publication or commercial exploitation of downloaded material will be permitted withoutthe express permission of healthrine and the copyright owner.
In the event of any permitted copying, redistribution or publication of copyrighted material, no changesin or deletion of author attribution, trademark legend or copyright notice shall be made.User acknowledges that it does not acquire any ownership rights by downloadingcopyrighted material
NOTICES REGARDING SOFTWARE, DOCUMENTS, AND SERVICES AVAILABLE ON THIS SITE
In no event shall Healthrine or its respective suppliers are liable for any consequential, special or indirect damages whatsoever resulting from loss of use, data or profits, whether in an action of contract, negligence or other wrongful action, arising out of or in connection with the use or performance or software or documents, provision of or failure to provide services, or information available from the services.
Materials provided to Healthrine or posted at any of its websites. We do not claim ownership of the materials user provide to healthrine(including feedback and suggestions) or post, upload, input or submit to any services or its associated services for review by general public, or by the members of any public or private community(each a "Submission" and collectively "Submissions"). However, by posting, uploading, inputting, providing or submitting ("Posting") User's Submission User is granting
Healthrine may remove any Submission at any time in its sole discretion. By Posting a Submission User warrants and represents to own or otherwise control all of the rights to User's Submission as described in these Terms of Use including, without limitation, all the rights necessary for User to provide, post, upload, input or submit the Submissions.
In addition to the warranty and representation set forth above, by Posting a Submission that
contain images, photographs, pictures or that are otherwise graphical in whole or in part
("Images"), User warrant and represent that
(a) User is the copyright owner of such Images, or that the copyright owner of such Images has granted User permission to use such Images or any content and/or images contained in such Images consistent with the manner and purpose of User's use and as otherwise permitted by these Terms of Use and the Services,
(b) User have the rights necessary to grant the licenses and sub licenses described in these Terms of Use, and
(c) that each person depicted in such Images, if any, has provided consent to the use of the
Images as set forth in these Terms of Use, including, by way of example, and not as a limitation,
the distribution, public display and reproduction of such Image
es.
DISCLAIMER OF WARRANTY
LIMITATION OF LIABILITY
A) USER EXPRESSLY AGREES THAT USE OF healthrine.com IS AT USER'S SOLE RISK.
NEITHER Healthrine, ITS AFFILIATES NOR ANY OF THEIR RESPECTIVE
EMPLOYEES, AGENTS, THIRD PARTY CONTENT PROVIDERS OR LICENSORS
WARRANT THAT healthrine.com WILL BE UNINTERRUPTED OR ERROR FREE; NOR DO
THEY MAKE ANY WARRANTY AS TO THE RESULTS THAT MAY BE OBTAINED
FROM USE OF http://healthrine.com, OR AS TO THE ACCURACY, RELIABILITY OR CONTENT
OF ANY INFORMATION, SERVICE, OR MERCHANDISE PROVIDED THROUGH THIS WEBSITE
.
B) HEALTHRINE IS PROVIDED ON AN "AS IS" BASIS WITHOUT WARRANTIES OF ANY
KIND, EITHER EXPRESS OR IMPLIED, INCLUDING, BUT NOT LIMITED TO,
WARRANTIES OF TITLE OR IMPLIED WARRANTIES OF MERCHANT-ABILITY OR
FITNESS FOR A PARTICULAR PURPOSE, OTHER THAN THOSE WARRANTIES
WHICH ARE IMPLIED BY AND INCAPABLE OF EXCLUSION, RESTRICTION OR
MODIFICATION UNDER THE LAWS APPLICABLE TO THIS AGREEMENT.
C) IN ADDITION TO THE TERMS SET FORTH ABOVE NEITHER, HEALTHRINE.COM NOR ITS AFFILIATES, INFORMATION PROVIDERS OR CONTENT PARTNERS SHALL BE LIABLE REGARDLESS OF THE CAUSE OR DURATION, FOR ANY ERRORS, INACCURACIES, OMISSIONS, OR OTHER DEFECTS IN, OR UNTIMELINESS OR UNAUTHENTICITY OF, THE INFORMATION CONTAINED WITHIN OUR WEBSITE, OR FOR ANY DELAY OR INTERRUPTION IN THE TRANSMISSION THEREOF TO THE USER, OR FOR ANY CLAIMS OR LOSSES ARISING THEREFROM OR OCCASIONED THEREBY. NONE OF THE FOREGOING PARTIES SHALL BE LIABLE FOR ANY THIRD-PARTY CLAIMS OR LOSSES OF ANY
NATURE, INCLUDING, BUT NOT LIMITED TO, LOST PROFITS, PUNITIVE OR CONSEQUENTIAL DAMAGES.
LINKS TO THIRD PARTY SITES
THE LINKS IN THIS AREA WILL LET YOU LEAVE Healthrine.com'S SITE. THE
LINKED SITES ARE NOT UNDER THE CONTROL OF HEALTHRINE AND
HEALTHRINE IS NOT RESPONSIBLE FOR THE CONTENTS OF ANY LINKED SITE OR ANY
LINK CONTAINED IN A LINKED SITE, OR ANY CHANGES OR UPDATES TO SUCH SITES.
HEALTHRINE IS NOT RESPONSIBLE FOR WEBCASTING OR ANY OTHER FORM
OF TRANSMISSION RECEIVED FROM ANY LINKED SITE.
HEALTHRINE IS PROVIDING THESE LINKS TO YOU ONLY AS A CONVENIENCE, AND THE INCLUSION OF ANY LINK DOES NOT IMPLY ENDORSEMENT BY HEALTHRINE.
HEALTHRINE neither endorses nor is responsible for the accuracy or reliability of any opinion, advice or statement made on HEALTHRINE.COM by anyone other than authorized HEALTHRINE employee spokespersons while acting in their official capacities.
Under no circumstances will HEALTHRINE be liable for any loss or damage caused by a User's reliance on information obtained through HEALTHRINE.COM. It is the responsibility of User to evaluate the accuracy, completeness or usefulness of any information, opinion, advice or other content available through HEALTHRINE. Please seek the advice of professionals, as appropriate, regarding the evaluation of any specific information, opinion, advice or other content.
Posted in Information_Technology Post Date 12/24/2019

---